Going through a divorce or separation can be a deeply traumatic and stressful time, especially when it comes to selling the home you once shared. But knowing your property and asset rights and getting the right guidance will help to make the process somewhat easier.
If you and your former partner are struggling to reach any sort of compromise or agreement, then you'll need to seek the help of a professional to mediate the situation.
For the purposes of the divorce settlement, the property will need to be valued, however, if an agreed price cannot be met then the courts will order that a joint report from a local estate agent or surveyor is produced.
Now, you may already be aware of whose name is on the mortgage, but it's a good idea to get things in writing to help make the process a little easier, if you have any doubts head to the HM Land Registry e-service to check.
1) That the property is registered.
2) Whose name or names or on the title register (deed).
There is a £3 charge for downloading this record.
Once you're both ready to proceed there are three common ways to divide or transfer ownership of the property during a divorce that you'll want to consider.
Both parties sell and move out
With so many memories made in your marital home, this can be a hugely emotional move to make. However, it can be the most financially suitable option for both parties.
Sell at a later date
Some couples may decide to sell up at a later date, if children are involved you may decide to apply for what is known as a 'Mesher Order,' also known as an 'Order for deferred sale.' This means that the family home will remain in both parties' names until a specific trigger event occurs such as the youngest child turning 18.
However, the Mesher Order does have its downside, both parties will remain on the mortgage agreement making it difficult for either one to find a new property and meaning that you are still financially tied to one another.
Buy your partner out
If your financial situation allows, one of you may choose to buy out the other person's share of the property so that the ownership will transfer into one name. While your lender will need to recalculate whether or not you'll still be able to afford the mortgage repayments on your own there are benefits to transferring everything into one name.
you'll be free from the financial ties that will impact both parties credit score,
It stops the risk of mortgage repayments being compromised by one person and
It allows the person who has been taken off the mortgage to borrow again for a new property in the future.
Length of Marriage
There are other things to consider when selling your home during a divorce or separation. One is the length of your marriage or relationship. Yes, it may sound like a weird thing to think about but it can affect the divorce settlement. The longer you've been together the harder it is to split the property and assets right down the middle.
In England, if the house is jointly owned then both parties have an equal stake in the property. If it's in the name of one partner then the other will need to register potential rights in the house. Again, you can see whose name is on the deeds at the HM Land Registry e-service.
The law assumes that within a long-term marriage one partner relies on the other's income, it's deemed unfair for one partner to have a lower standard of living than the other, so the partner who earns the least will have a greater share of the assets. But what is classed as a long-term marriage?
1-5 years is considered as short-term, 5-15 medium-term and 15+ is considered as long-term.
Children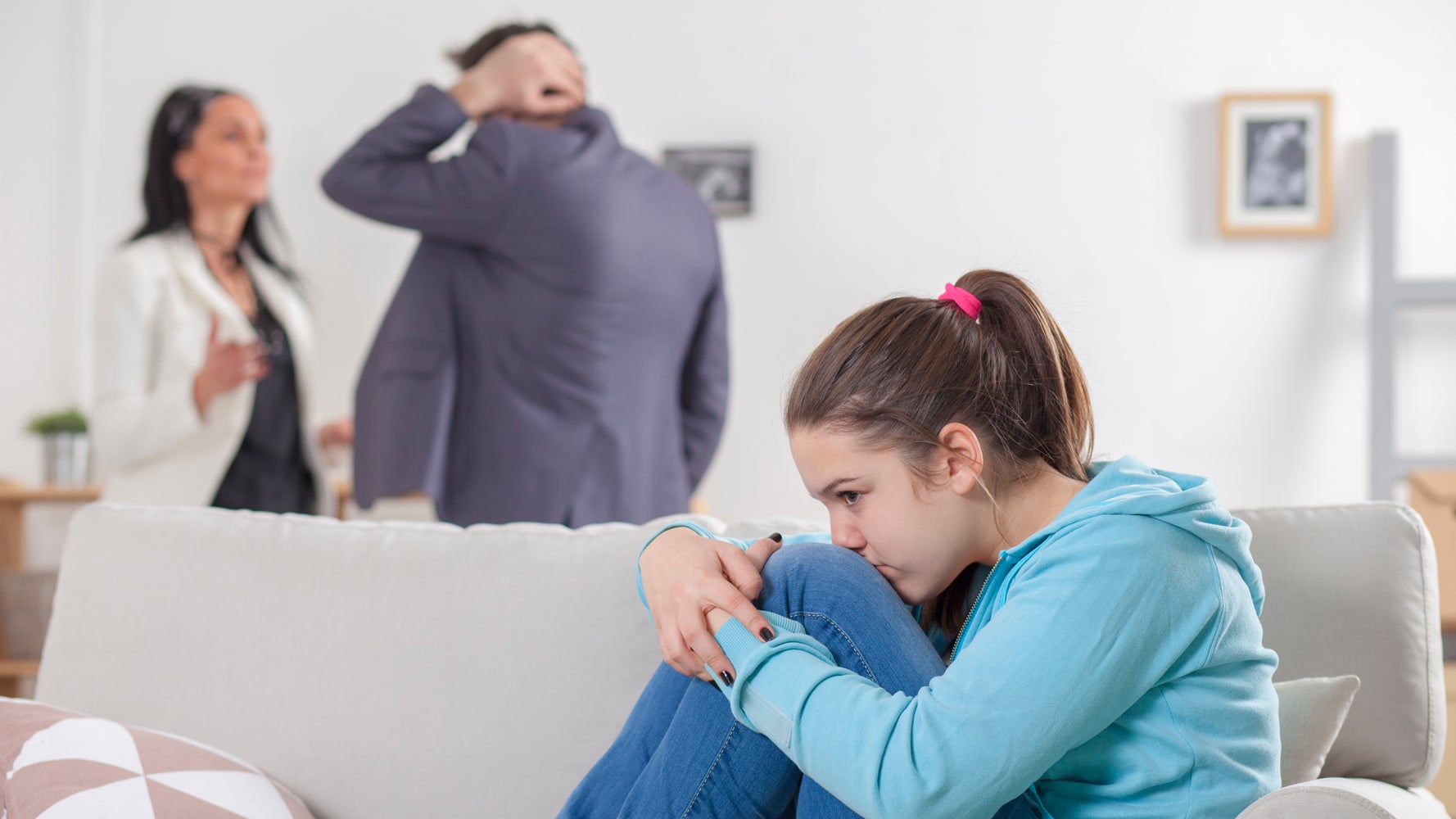 Lastly, if you and your partner have children, this will also affect proceedings. The law within England and Wales makes the welfare of any child(ren) a priority during a divorce, so courts will be looking to provide them with a secure home and consistent routine.
This means that the parent who is responsible for the child(ren) every day will usually be the one who will remain in the family home. However, this does not exempt the other partner from paying off the mortgage on their end if it's a joint mortgage they will still remain on the deeds.
It's important to remember that on a joint mortgage you're still financially tied to the property, so whoever goes or stays and whatever the situation ends up being the mortgage needs to be paid so that both parties don't end up ruining their credit scores and limiting their chances of obtaining a mortgage in the future.
The end of a marriage or long-term relationship is a deeply upsetting time, and figuring out what to do with your shared property can be stressful especially with all the aspects you have to consider. So having the right team in place to help you decide what's best for you is important to the process.
Sell House Fast Liverpool can assist you with everything from the valuation of your property, to appointing solicitors. It's worked for plenty of people across Liverpool and could work for you too.
If you need help in selling your home quickly because of a divorce contact Sell House Fast Liverpool today.